Central Hobart Precincts Plan - the future of Hobart
The Precincts Plan integrates the 'Leigh Woolley' & planning staff recommendations that sprang from them. It will progress through council in the months ahead. The following article, by Brian Corr, is from The Mercury, 1st January 2022: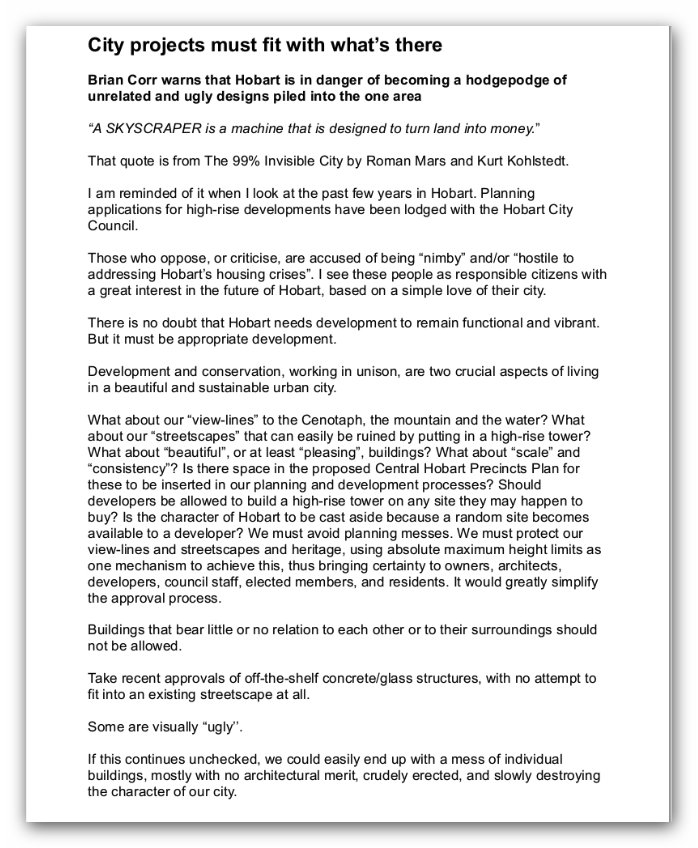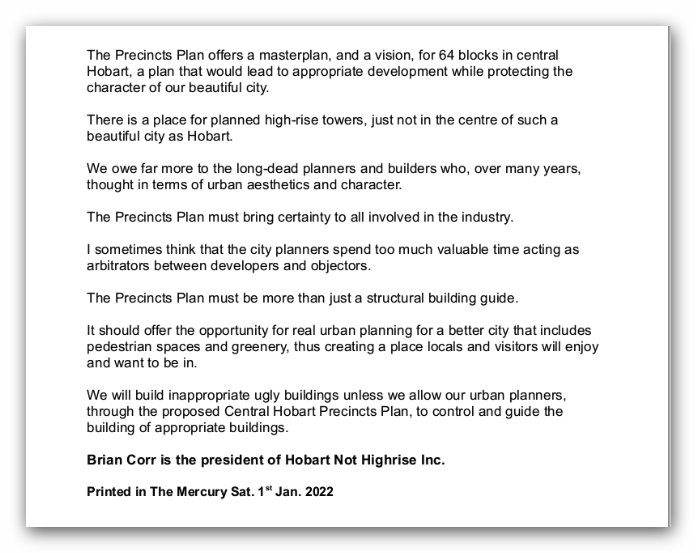 The Property Council wants highrise buildings:
The Property Council was out fast against the precincts plan's proposed height limits, another sign that the plan could be good!
Click
here
for the Mercury article.